---
What does being pregnant mean?
During the pregnancy, the mother's body has to provide all the necessary nutrients for the baby. Eating well is very important, and this for both the pregnant woman and the child. If you were already eating healthy and varied before you got pregnant, the risk during and after your pregnancy on nutritional deficiencies are less likely. A famous name for this is eating for two. In reality, however, it doesn't mean eating twice as much, but twice as good. In other words, the quality of the food is more important than the quantity.
A balanced diet during your pregnancy is important for several reasons. It contributes to a good health of the mother, so that the pregnancy will progress smoothly and so that the risk of complications is reduced during the pregnancy and the childbirth. Good nutrition also stimulates a good recovery after the childbirth.
In addition, a balanced diet during the pregnancy is essential for an optimal growth and development of the baby. It also determines the health condition of the child at birth and during the his/her first weeks of life.
A healthy nutritional status of children is the basis for its further development. In case of an unbalanced diet during the pregnancy, premature birth and poor resistance to infection is found more often.

The role of the dietitian
Just at the moment of wanting to conceive or of already being pregnant, the dietician can give advice about what you can and can't eat. She'll also give some advices on the necessary food supplements. Also, the dietician, can monitor your body weight to not gain more kilos than necessary, and, if necessary, to help to reduce the body weight so that you can conceive.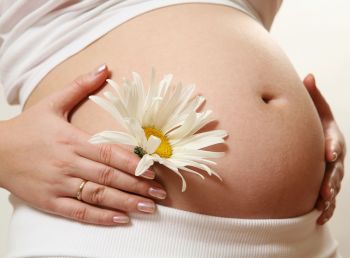 With what can we help you?
We can answer all your nutrition questions before, during or after your pregnancy.
These include questions such as:
To wat should I pay attention during my pregnancy? And how about after that?
How do I keep my weight under control during my pregnancy?
What products can I not use now?
Do I eat healthy?
When should I take extra vitamins or minerals?
Do I consume enough nutrients if I don't eat meat? And what if I don't use dairy products?
To what should I pay attention during my period of breastfeeding?
We also take into account any other existing conditions that may play a role in your nutrition, including overweight, underweight, food allergy or intolerance to one or more foods, Diabetes Mellitus gravidarum (diabetes during pregnancy), constipation, nausea, heartburn. This, so that you'll have a bespoke nutritional advise!