---
What does food culture mean?
A food culture means that someone with a certain culture has eating, drinking and living habits according to his religion or culture.
You can think of the African, Antilian, Chinese, Halal, Indian, Italian, Japanese, Kosher, Moroccan, Surinamese, Spanish and Turkish cultures.

The role of the dietitian
Many different ethnicities live in the Netherlands and all these people want nutritional advice that suits their culture (belief and lifestyle). Otherwise they can't follow our advice, nor make it their own.
The dietician has knowledge of and experience with many world cultures. She can take this into account and is therefore a great person to give a personalized advice.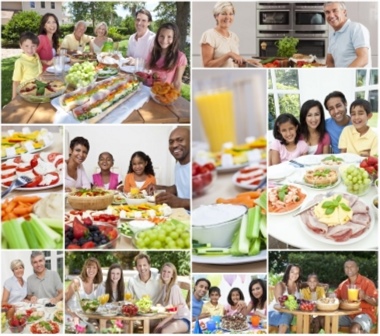 With what can we help you?
We're specialized in creating a dietary advice that suits your culture. We take into account all your eating, drinking and living habits. In our opinion, this is the only way to make your 'new' diet your own. We consider it as a great challenge to coach you in this.
During the follow-up consultations, we'll delve deeper into your new diet. We give you all kinds of practical tips and advices such as how to deal with special occasions such as parties, birthdays and holidays.