---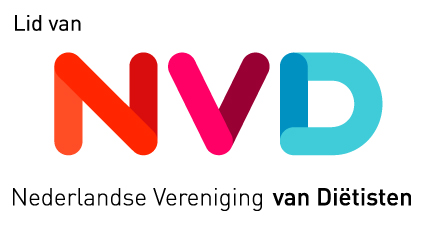 Information for patients about the Paramedics Complaints and Disputes Procedure. Dissatisfied? Don't be left with it!
You come for good help and guidance and we would like to offer this. Your healthcare provider does everything that's possible to provide good care and to organize everything carefully. In the unlikely event that you as a client aren't satisfied, it's important to discuss this. If that doesn't offer a solution, you can file a complaint. Your healthcare provider is affiliated with the Paramedics Complaints and Disputes Procedure. You will find more information down below.
What can I do if I'm dissatisfied? The first step: have a conversation with your healthcare provider. It's quite possible that he doesn't realize that you're dissatisfied. Maybe there's a misunderstanding? Such a conversation often leads to a solution.
What if I still want to file a complaint? It may be that a conversation offers no or not enough solution. Or there's a good reason for not wanting to start a conversation. In this case you can use a legally approved complaints procedure. The Paramedics Complaints and Disputes Procedure, to which your care provider is affiliated, offers you an independent complaints officer. Go to www.klachtenloketparamedici.nl. There you'll find a simple form and further explanation. If you have any further questions or you can't find this form, it's possible to contact the complaints desk by telephone. More information can be found on their website.
What can I complain about? A complaint can relate to the provided care, but also to the services or organization of the practice. For example, you may feel that you've been informed insufficiently. The treatment may not have gone as expected or agreed.
What will happen to my complaint? The independent complaints officer reviews your complaint, gives advice on how to file a complaint, helps to formulate it and looks for a solution. You'll receive a response from the complaints officer to your submitted complaint within two weeks.
What if no solution is found? Are you not satisfied with the offered solution or with the complaint handling? Then you can contact the Disputes Committee. It's headed by an independent chairman. The committee will try to find a solution. A decision of the Disputes Committee is binding, both for the care provider and for you. In certain cases, the committee can grant compensation.
What does filing a complaint cost? It's free to file a complaint. Would you like an opinion from the disputes committee? Then you pay € 50 as a contribution towards the costs. If you also claim compensation, it's € 100. You must pay these costs, regardless of whether or not you're successful. In exceptional cases, the committee can cancel the obligation to contribute.
Are you having trouble with this arrangement? In that case you're also free to start legal proceedings to reach a decision by the civil court.